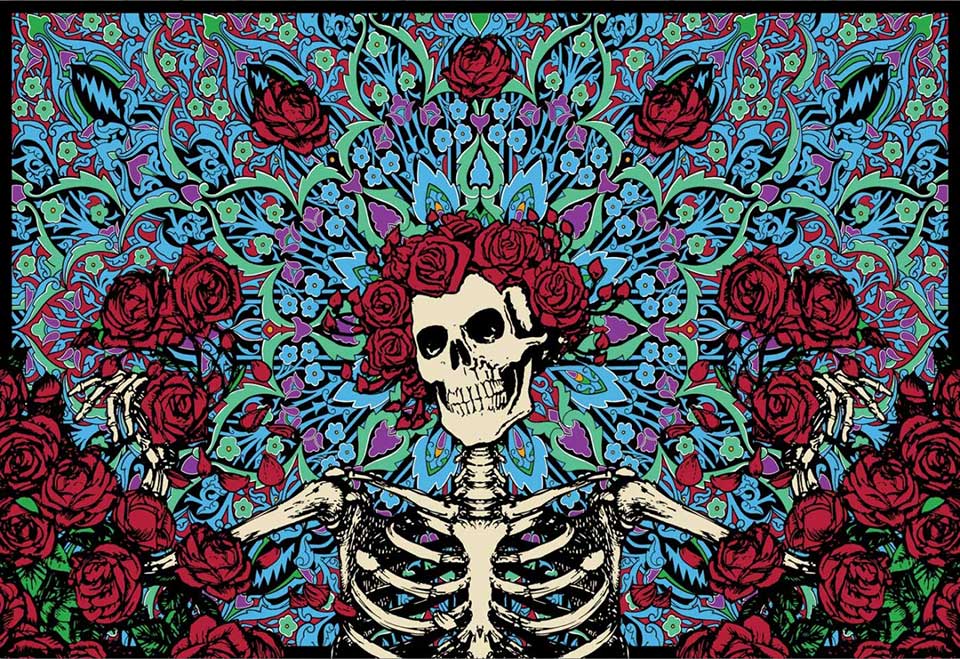 Here are some cool facts about the Grateful Dead.
Before meeting any future performing members of the group, Jerry Garcia first befriended Robert Hunter in 1960, who go on to become the group's lyricist behind some of their biggest tunes like "Sugar Magnolia," "Casey Jones," and "Truckin'."
Their devotion to musical and psychedelic exploration even reaches their use of music theory with tunes like "The Eleven" — performed in rare 11/8 time signature.
In 1969, they switched gears towards incorporating live albums into their discography as the best way of capturing their sound, starting with Live / Dead recorded at Bill Graham's Fillmore West.
As a genuinely tour-dependent group, eventually their road crew that was loyal was employed full time with benefits and insurance. Their 1973 show and The Allman Brothers drew over half a million individuals.
Jerry Garcia had to relearn the best way to play guitar in 1986 while recovering from a coma.
Jerry Garcia served on the board of directors for a nonprofit called The Rex Foundation that has been assembled to support grassroots/artistic enrichment in "the spirit of generosity and concern that evolved in the culture surrounding Grateful Dead concerts."
Al and Tipper Gore are noted Deadheads (down to wearing J. Garcia neckties while campaigning) and even attended 1992's RFK Stadium show within weeks of Gore being named Clinton's vice presidential nominee.
Grateful Dead is for the kids! Jerry Garcia's last recorded job was a kids' record called Not Just for Kids, and Bob Weir co-wrote a children's book with his sister called Panther Dream that prepares kids about the rainforest.
Jerry Garcia adored comic books and scuba diving, besides truly being a musician and visual artist.
Phil Lesh's enduring love of the sweatband is a legacy unto itself.
No other group in the whole world can sound strong all at exactly the same time, and so pretty, surprising, over time. Long Live the Dead!