The beauty of the vibrant tourism industry of Thailand and blossoms prove to be a great combination. The tourism industry has been propelled by the flower gardens of the state to greater heights. One great proof of this is festivals are held the big pool of individuals from neigbouring states that see particular areas in Thailand. These folks catch the chance to to get a glimpse of the famed flower gardens for which the districts in Thailand are known for.
There are numerous sunflower gardens in Thailand. One of them is located in Bueng Sam Phan in Phetchabun. Every December, the sunflowers cover an estimated 10,000 rai. This makes the location glittering with gold flowers. A great sight of the place is during the daybreak when the sun improves the sparkling colours of the sunflowers. Tourists flock to the area during December to see different competitions such as seed preservation, the biggest sunflower, and beauty contest.
Chiang Mai prides itself with a private botanical garden. It is a haven composed of over 1000 species of flowers along with birds, fishes, butterflies, and mushrooms. The garden sits in 4 hectare property owned by the Seehamongkol family.
Tourists who are enthusiasts of orchids place their feet on the Noong Nooch Flower Garden everytime they visit Chiang Mai. The flower garden is also proximate to Pattaya making it an ideal stop for tourists in the place. This orchid garden is among the most renowned in Southeast Asia being able to place about 1000 species of orchids. Found in the premises of the Noong Nooch Orchid Garden are numerous demonstration areas that are distinctively crafted from each other to make them more appealing to visitors.
Another striking flower garden in Thailand is the Mae Fah Luang garden in Chiang Rai. It's the brainchild of the Princess Mother who strived hard to improve the living conditions of the residents in the place. The flower garden is now a budding tourist attraction and flourishing source of income. The 10-acre flower garden is home to exotic and globally-renowned species of flowers. It's near the Doi Tung Place and tribal villages of Muser and Akka.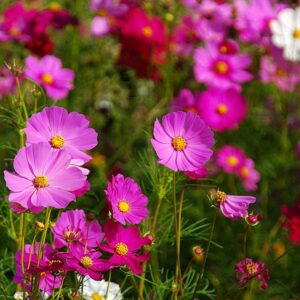 These are just some of the flower gardens in Thailand. There are plenty of them scattered throughout the country, each of which offers a unique perspective of the abundant floral diversity of the nation. The ample blooms in the Thai flower gardens may be one of the main reasons why there are numerous festivals that give glory to blossoms that are different. In fact, some of their festivals are named after particular species of blooms. One example is the Blooming Krachai Festival.
Lotus, a holy bloom in Buddhism has also its own flower festival. It is held in Bang Phli and is called the Rap Bua. One of many highlights of the festival that is said is the fluvial procession of colorful floats bearing fantastic flower arrangements showcasing lotus as the centerpiece.
The rich floral diversity and the presence of numerous flower gardens in its district in Thailand harmonize with the rich culture in the country's. These elements perfectly blend to enhance the tourism industry of Thailand.
The Critical Meanings Behind Blossoms in Thailand
When it comes to flowers, Thailand puts critical meanings to particular colors and types that are very special. There are cultural meanings behind the giving of flowers at specific times and events as well. Before you start selecting which flowers to have delivered to a family member in Thailand, you should take some time to learn some of the cultural meanings behind them so that you just don't accidentally send the wrong message.
For example, in the United States folks use white blossoms to mark a glorious and joyful occasion, including a wedding. Nonetheless, in Thailand white blossoms are used at funerals. It would be a huge error to send white flowers for a wedding in Thailand.
Yellow is a color of strong relevance in Thailand as well. They use it as a symbol to signify their faith in the Buddhist religion. Furthermore, yellowish is employed to symbolize the day that their King was born. Even their national flower is yellowish, & most gardens in Thailand will have such flowers. They've been called Ratchaphruek, and they are a type of orchid which is made additional beautiful by the glorious bright yellowish color. What is more, these flowers never bloom one by one. You will just find them growing in clusters, so that they have an even stronger effect on the eyes.
These flowers grow very readily in Thailand. In case you had been to roam the roads there, you'd find that the roads are simply filled with trees which are growing these flowers. It almost looks like the trees are glowing with gold decorations all over them. They call these flowered trees golden showers, because there are always so several of these flowers seen hanging from the trees.
So far as other kinds of blossoms, Thailand also puts significant meanings behind lilacs, petunias, roses and daisies. If you want to send someone a token of friendship and joy, you'd either send chrysanthemums or daisies. If you want to send someone in Thailand a bouquet that signifies amorous love, you'd pick huge red roses. If you send big red roses, you'll be indicating a platonic or friendly kind of love. There can be two distinct meanings when it comes to the Petunia. It can occasionally signify peace, while at other times it might be a gesture of anger or hostility. Lilacs also have greater than one meaning in Thailand. In one sense, they can signify love, while on the other hand they could possibly be an indicator that someone has a dearth of passion. Moreover, peonies also carry greater than one meaning in Thailand, as they could either show a sense of shame or act as a symbol of a joyful marriage.
As you are able to see, it really is important to know the meanings that folks in Thailand area behind their flowers. In case you have a family member that loves flowers in Thailand, you can always locate an internet florist to deliver to them so they know how much you care.