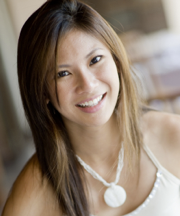 Welcome to Nong Samrong, my little guide to living life in the remote parts of Thailand. Thailand is a beautiful country and the Thai culture is wonderful. It's a wonderful place in which to lose oneself and hopefully my journeys here might inspire others to do the same.
Thailand is of course a beautiful country in Southeast Asia with ancient customs, rituals and a great deal of history. It is blessed with wonderful people and a very strong tourism industry. Thailand has had turbulent times, and the military has influenced rule in the nation from time to time.
Thailand's primary religion is Buddhism and the religious principles work their way into daily life and routine. It is a very peaceful country with a warm and caring people.
The country is a kingdom, a constitutional monarchy with King Bhumibol Adulyadej, the ninth king of the House of Chakri, who has reigned since 1946, making him the world's longest-serving current head of state and the longest-reigning monarch in Thai history. The king is officially titled Head of State, the Head of the Armed Forces, an Upholder of the Buddhist religion, and the Defender of all Faiths.
The largest city in Thailand is Bangkok, the capital, which is also the country's center of political, commercial, industrial and cultural activities.
Thailand is the world's 50th largest country in terms of total area (slightly smaller than Yemen and slightly larger than Spain), with a surface area of approximately 513,000 km2 (198,000 sq mi), and the 20th most-populous country, with approximately 66 million people. About 75% of the population is ethnically Thai, 14% is of Chinese origin, and 3% is ethnically Malay; the rest belong to minority groups including Mons, Khmers and various hill tribes. There are approximately 2.2 million legal and illegal migrants in Thailand. Thailand has also attracted a number of expatriates from developed countries. The country's official language is Thai. Its primary religion is Buddhism, which is practiced by around 95% of all Thais.
Thailand experienced rapid economic growth between 1985 and 1995 and is a newly industrialized country with tourism, due to well-known tourist destinations such as Pattaya, Bangkok, Phuket, Chiang Mai and Ko Samui, and exports contributing significantly to the economy.
Tourism is a huge part of Thailand's economy and many tourists flock to Thailand for its charm and different destinations. You might head into Bangkok for excitement and adventure or relax on the beaches of Phuket, where you can lounge around and admire the white sands and beautiful waves, just sitting in a lounge chair or perhaps taking advantage of the gentle rolling waves to learn how to surf or wakeboard. No matter where you go in Thailand, you'll find that the locals are very warm and friendly.